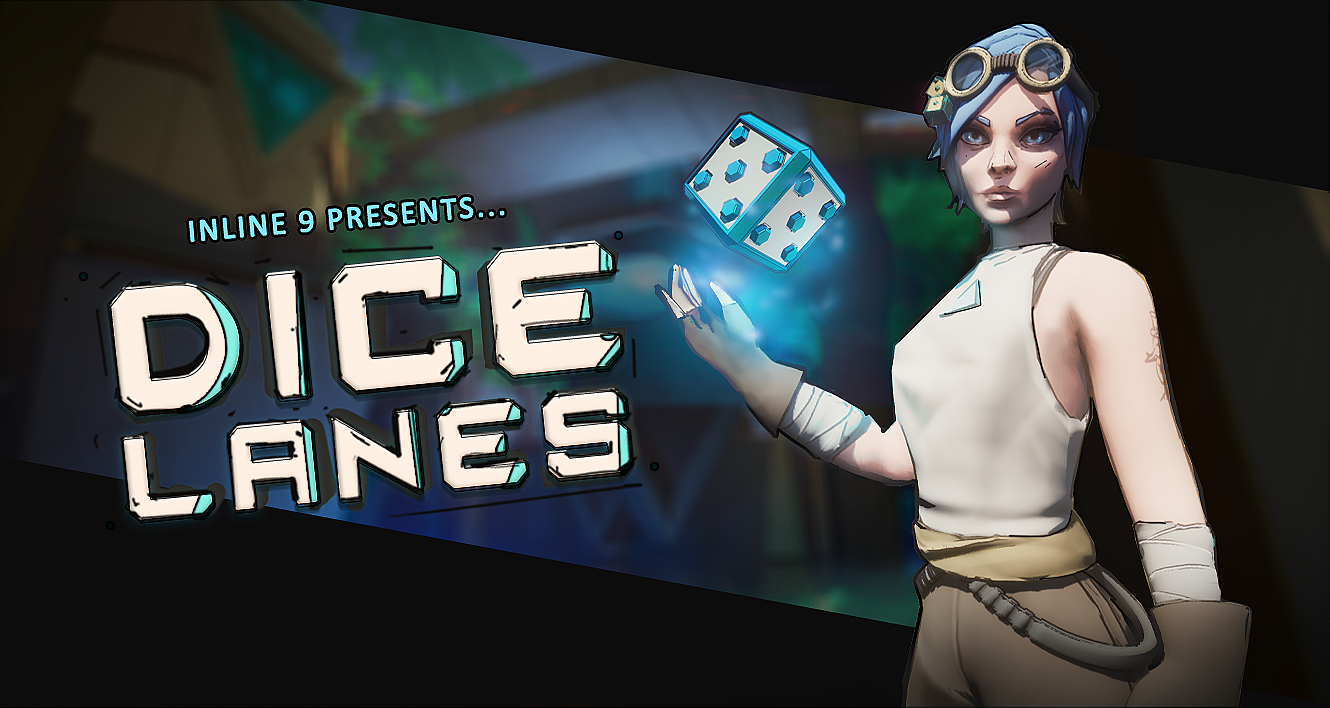 Dice Lanes
A downloadable game for Windows
Summary
Dice Lanes is a single-player tower defence game where dice are used to dictate which lanes the tower shoots in.
In Dice Lanes, you must try to survive as long as possible as waves of enemies are slowly moving towards you in lanes of three. To power and control lanes that the turrets shoot in, you use dice! The dots on the dice dictate which lanes and at what height the tower shoots.

Try to survive as long as possible before the machinations overwhelm you!
━━━━━━━━━▼━━━━━━━━━

Mouse & Keyboard recommended.

Pick up a die and place it onto the pedestal to fire onto the oncoming enemies.
Q/E to rotate dice
WASD to move
F to interact
━━━━━━━━━▲━━━━━━━━━

Developed by Inline 9:
Daniel Scott-Wilson - Tech Art, Props & Lighting
Niall Crabtree - Game Design
Liam Bradbury - VFX
Migle Ignotaite - 3D Character art, 2D art
Aspen Thompson - Programming
Wes Etherington - Programming
& partner Curtis Smith - Audio (sound effects)

Foliage pack (any grass & trees) by Dragos Licar
All other assets (including 3D character and sound fx) and code were made by the team during the #GMTK weekend jam.
Download